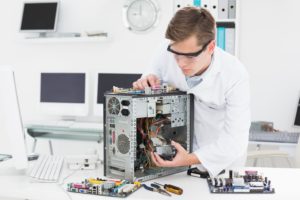 Affordable Computers stands by it's name!  We offer a FREE ESTIMATE, and a $99 flat rate labor charge if you decide to have us repair your PC or laptop!  No strings, no catch, just $99 flat
If your motherboard has died, it's $99 plus the motherboard.  If your hard drive failed, it's just $99 plus the price of a new hard drive.
Laptop screen cracked?  $129 includes parts and labor – covers most laptops (not mac).