Many used laptops for sale from $199 up
$299 – HP Elitebook laptops are high grade business class laptops.  Featuring an Intel i5 4th Gen processor, 8GB Ram, and 180GB SSD (solid state hard drive). Windows 10,  good battery and A/C adapter included.  The screens are 14.0″ and weigh under 4 lbs.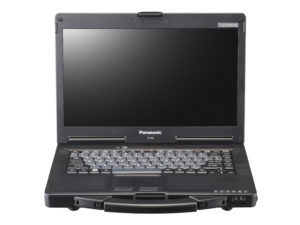 Panasonic Toughbook CF-53.  These are heavy duty laptops that can take abuse!  Water & fire proof for starters, made of magnesium alloy.  These have Intel i3 and i5 Processors, 4GB, 8GB & 16GB of RAM, 120GB SSD, 250GB SSD, 500GB SSD, & 1TB SSD drives.  Windows 10 , DVD burners, good batteries plus 1 year warranty.  These range in price from $349 to $799.
$349 – Intel i3 Processor, 4GB RAM, 120GB SSD, windows 10.  $799 – Intel i5 , 16GB RAM, 1TB SSD, Windows 10.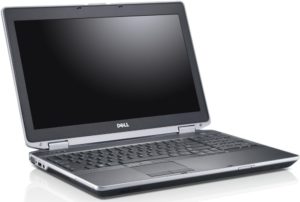 $299 – The dependable dell laptop.  Powered by the Intel i7 Processor, 320GB hard drive & 8GB of RAM, this laptop will do most anything you ask of it.   Windows 10, DVD Burner, good battery with A/C adapter.
$199 – On a budget but need a working laptop with Windows 10?  I have a few choices.
Panasonic Toughbook CF-52 – Intel i3 Processor, 500GB hard drive, 4GB RAM, DVD Burner, 15.6″ screen, Windows 10.  Working battery and comes with A/C adapter.  $199
IBM Thinkpad – Intel i5 Processor, 120GB SSD, 4GB RAM, DVD Burner, 14.0″ screen, windows 10. New battery and a/c adapter included.  $199